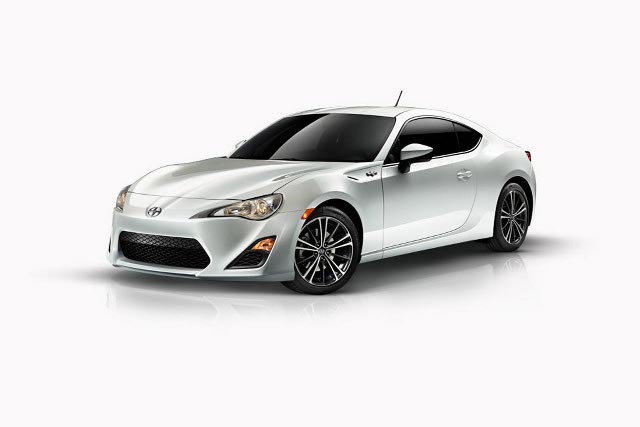 In October 1966 Toyota introduced the Corolla Sprinter Coupe; this vehicle had an 1100 cc engine coupled to a 4 speed manual transmission and was rear wheel drive. This Corolla was also the first generation of the Toyota Corolla we all know.
In May 1970 the second generation Corolla was introduced to the Japanese domestic market with a 1600 cc hemispherical combustion chamber, push rod engine developing 102 horsepower--for the US market--called a 2T-C engine. When installed with a manual transmission the 1800 lb. Corolla ran pretty good.
In 1972, Toyota imported a new model of Corolla called "SR5." The vehicle had wider tires, stiffer suspension settings, fender flairs, and a 5 speed manual transmission. The US market still received a 2T-C engine, but in other countries Corollas had an available 2T-G engine that had a DOHC 2 valve per cylinder head with dual side draft Mikuni Solex carburetors.
When the fifth generation Corolla was introduced the old T series push rod engine was gone and replaced with a 1600 cc 4A-C engine and the 4 door model was front wheel drive. Only the coupe and 2 door liftback was rear wheel drive. Included in the rear wheel drive models was a little car called a GTS or to the performance oriented crowed the AE-86. The engine in this model was known as the 4A-G. With an 8000 rpm red line this engine and chassis became quite popular with the tuner crowd.
When first seen in concept the Scion FR-S was known as a Toyota TF-86, in some countries it is simply the 86, now finally Toyota has given us a new Front engine, Rear wheel drive, Sport vehicle that lives up to the performance heritage of the AE-86.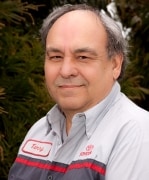 About the author:
Terry has been a Toyota Master since 1984 and a Master Diagnostic Technician since 1991. In 1992, Terry finished second in Toyota National Skills Competition, and is a member of the Toyota Service Champions Society. He also worked for SET in Technical Services as a Field Technical Specialist for nine years.